University of Quintana Roo (UQR), Mexico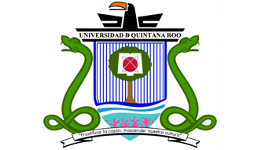 The UQR is recognised as one of the most promising universities of Mexico's south-eastern region. Since the university is a member of the Consortium of Mexican Universities (CUMEX), which includes the best universities of the country due to their strategic approach and high academic competitiveness, its academic quality in research, and education has been evaluated by prestigious national and international organisations. UQR focuses its education and research activities on four main strategic fields, namely
Sustainable Development, including: Natural Resources Management, Information Technologies, Tourism, and Business Administration;
Science and Engineering, covers: Environmental Engineering, Network Engineering, and Energy Systems Engineering;
Political Science and Humanities, including: Government and Public Management, International Relations, English language and
Social-Economical Administrative Science, covers: Social Anthropology, Law, Economics and Finance, Commercial Systems.
The Mexican National Development Plan 2007-2012 is primarily based on the notion of Human Sustainable Development in order to achieve a Competitive Economy, Opportunities Equity, Environmental Sustainability, Security, Democracy and Responsible Outer Politics. Therefore, the joint project is recognised as a unique opportunity for UQR to contribute to the national development for the upcoming years. Moreover, UQR's development plan considers the internationalisation of the university as one of its most important goals.
Contact
Developing Sustainability project representative at UQR
Dr. Luis Mejía-Ortíz
Boulevard Bahía s/n esq. Ignacio Comofort
77019 Mexico C.P.
Mexico

Telephone: +52 983 8350300
This email address is being protected from spambots. You need JavaScript enabled to view it.