University of Dar es Salaam (UDSM), Tanzania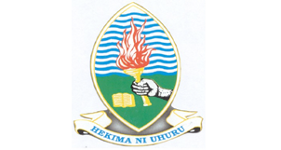 The UDSM is the oldest and biggest public university in Tanzania. Started as an affiliate college of the University of London it became an independent university in 1970.
More than 15,000 students are enrolled in undergraduate and postgraduate degree programmes. They are trained by more than 800 professors and researchers in eight departments. UDSM actively contributes to schemes according to the Tanzanian Poverty Reduction Strategy (TPRS) being the integrative national MDG related programme.
The manifold contributions of UDSM to the TPRS follow a common direction. Although Tanzania has taken significant steps to make the environment a key element in future policy, there are still challenges to implementing the measures defined by the TPRS and developing operational guidance at local levels. The main challenges are integrating the environment in policy, regional and local planning, and budgets; making it an essential component for growth and development policies, notably public health; increasing community-based programmes for managing natural resources that impact on livelihoods and growth; reducing vulnerability to environmental risks; and collecting data for poverty and environment indicators and reporting on MDG 7.
Strengthened capacity and international collaboration will allow UDSM to provide advisory and consultancy services to industry and government in national affairs. The work will focus on strategically identified research on: (i) biodiversity assessment (ii) environmental impact and climate change, (iii) knowledge transfer of science and technology into operational programmes.
Contact
Developing Sustainability Project representative at UDSM
Dr. Ntahondi Nyandwi
Institute of Marine Sciences
P. O. Box 668
Mizingani Road
Zanzibar
Tanzania

Telephone: +255 24 2232128
This email address is being protected from spambots. You need JavaScript enabled to view it.